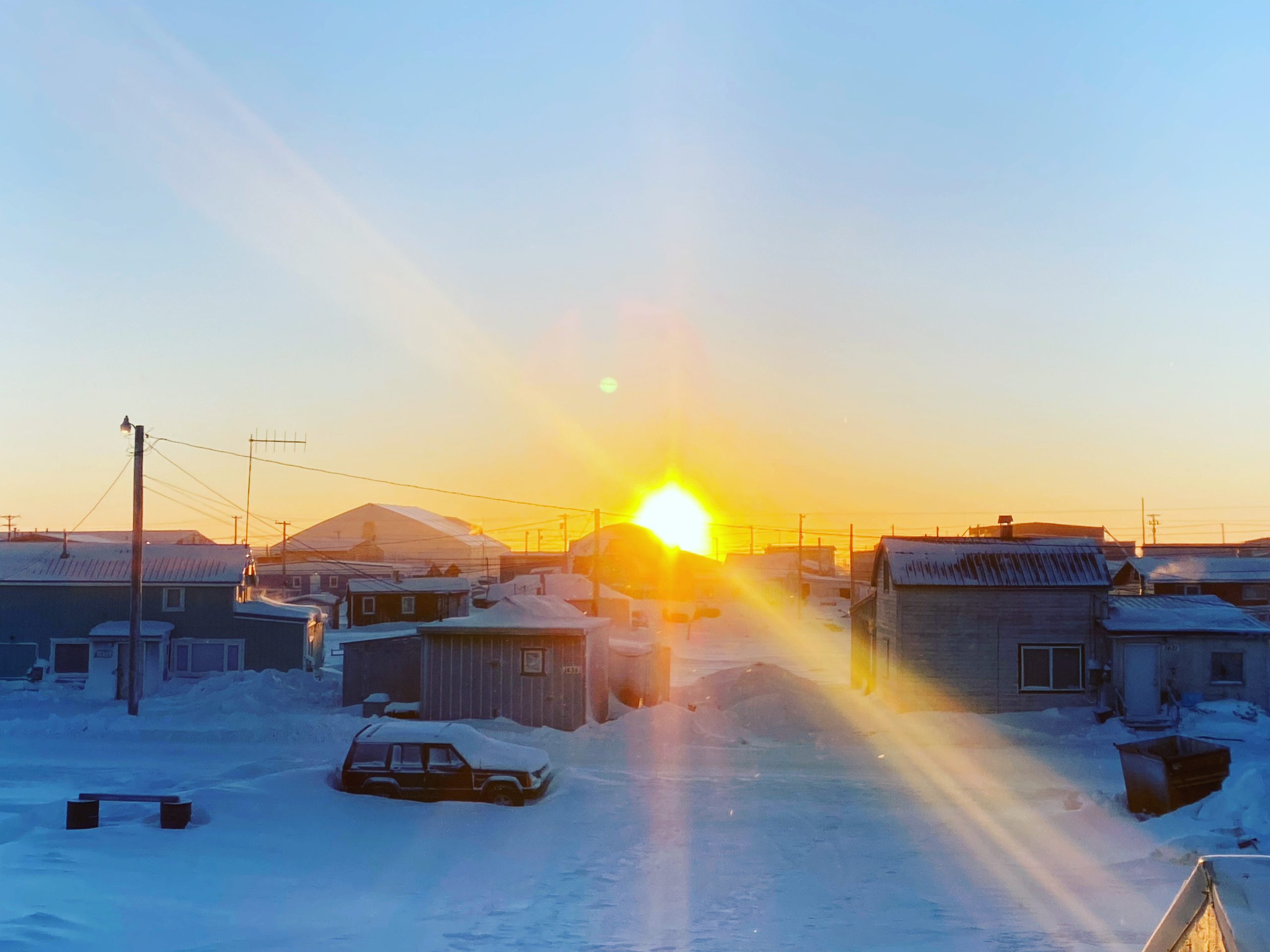 " Siqiñiq, the sun; what does the Sun mean to you?
On Monday, January 23 in Utqiaġik, Alaska, the sun rose again for the first time in about 65 days.
The last day we saw the sun up here was November 19, 2022. This is called a Polar Night and happens every year.
The day it rises is a long awaited, emotional moment. There are celebrations where the community and children perform traditional dances to welcome back the sun.
The New Beginnings Church of God held a "SonShine" feast after their service to welcome back the sun, where people in the community gathered for a feast and fellowship.
It's a heart warming experience to see the brightness in the sky again. To me, the new sun shining on my face is a reminder of life and happiness; it brings hope."